Home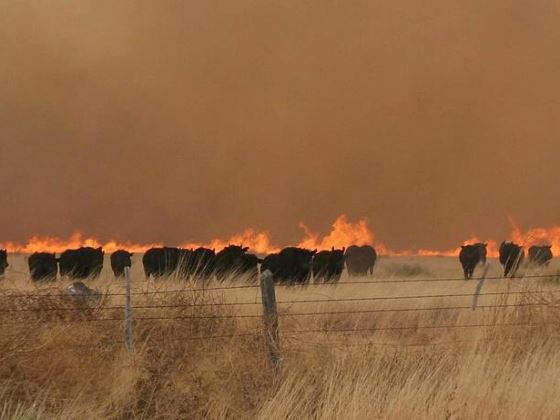 ***Please assist us in accepting donations to assist the ranchers affected by the Texas Panhandle fires. The victims gravely need hay, livestock feeds, fencing materials and money to rebuild their lives. We desperately need trucks and truck drivers to deliver these goods to the panhandle supply points.
Please contact the Hamilton Commission Company at (254)386-3185 or auctioneer, Brian Ray Bingham, at (817)713-8410 to arrange your deliveries.

Visit Hamilton Commission Company's youcaring.com page to make a monetary contribution to the families and ranchers affected by this catastrophic event. 100% of the funds collected through Hamilton Commission Company will go towards trucking expenses and livestock feed purchases.

These fires have destroyed over half a million acres of land. Our neighbors have lost their livestock, homes, barns, crops and hay and feed reserves. Please open your hearts to assist them in their time of need.
Please pray for rain and pray for the panhandle.
SHEEP & GOAT SALE EVERY MONDAY 10:00 AM
CATTLE SALE EVERY TUESDAY 12 NOON
 The Hamilton Commission Company is a fair marketplace for buyers and sellers. We represent a large customer base and have private buyers and professional feeder and packer buyers in attendance at each sale. Our customers are our business and we do not take our commitment to you lightly. From the time you unload your livestock, you can be assured that we will do our best to take care of your livestock and get the very best selling price possible. Buyers can be assured that your new purchases will be professionally and humanely handled.
Please call us at (254) 386-3185 for all of your livestock marketing needs!
Like us on Facebook & watch our live feeds of each and every sale!
www.facebook.com/hamiltoncommissioncompany
Why Choose Us?
Friendly, professional service

Competitive commission

Buying power for cattle, sheep, & goats

Proper care & handling of all livestock

Receive livestock 7 days a week (Monday – Saturday 8:00 AM- 5:00 PM, Sunday 8:00 AM- 8:00 PM)

Livestock hauling services

Country livestock sales via our website & personal customer contact

Website updated weekly with special consignment information, market reports, and special sales information.
GENERAL MANAGER: DEREK POE
BUSINESS MANAGER: KRISTEN MCFARLIN
OWNERS: DR. CHARLES W. GRAHAM, DVM & TYLER GRAHAM
Hamilton Commission Company
P.O. Box 71
Hamilton, TX 76531
office@hamiltoncommissioncompany.com
office: (254) 386-3185
fax: (254) 386-3576
per the TEXAS ANIMAL HEALTH COMMISSION:
ALL OUT OF STATE SHEEP & GOATS MUST HAVE A HEALTH CERTIFICATE &
INDIVIDUAL ID TAGS – PREFERABLY SCRAPIE TAGS – IN ORDER TO UNLOAD ON
OUR PREMISES AND BE SOLD.
Directions: