Roping Cattle Sale



Consignment Pics for April 21st & 22nd sale:
25 #1 Solid Black Ready to Rope Corriente Heifers & 15 Black Corriente Potential Heifers
50 #1 Ready to Rope Solid Colored (Mostly Blacks) Corriente Bulls
Fresh, Ready to Rope Steers & Heifers – 100+ Heifers & 50+ Steers
86 Corriente Ropers – Steers & Heifers mixed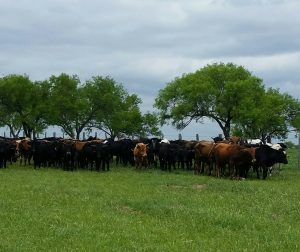 40 Corriente Cows – Some Breds, Some Pairs
************************************  HISTORY SALES ************************************


Cattle for December Sale:

QUALITY * QUALITY * QUALITY
If you have Corriente or Longhorn cattle, the Hamilton Commission Company is the place to send your cattle to market! Roping stock has brought a premium price at this sale over the past four years. If you're looking to buy cows to add to your herd or want to get your hands on some guaranteed fresh roping stock, plan to be in Hamilton, TX the second weekend in April! There's no better selection around!
We will sell cows, bulls and roped out steers/heifers on Friday and Saturday will sell nothing but fresh, never been roped ropers and potentials.
For more information or to consign call :
Randy Boone @ (254) 977-2382 or
Kristen in the office @ (254) 386-3185.
Visit us online for more details!
www.hamiltoncommissioncompany.com
facebook.com/hamiltoncommissioncompany
Watch & bid online at www.LMAauctions.com
All buyers must be preregistered. Call (254) 386-3185 to get set up!
All buyers MUST be preregistered to buy.
Please contact the office to get approved!
LMA New Buyer's Consent Form <- Click for new buyer's form.
Early Consignments for October 14 & 15, 2016:
*40 Nice Solid Black 2-3 y/o Corrientes bred 3-5 mo to Black Corriente Bull
*70 Bred Heifers
*100 Bred Corriente Cows
*50 Corriente Cows
*50 Corriente Heifers bred to Corriente bulls
*50 Corriente Potential Steers
*20 Black Ready to Rope #1 Heifers
*30 Black Ready to Rope #1 Steers
*10 Stout Solid Black Ready to Rope Corriente Steers
*50 Corriente Potential Heifers
*12 Longhorn x Corriente Cows
*12 Longhorn x Corriente Potentials
*100+ Corriente X Cows
*15 Corriente Pairs
*20 Corriente Steers -Ready to Rope
*4 Solid Color Ready to Rope Corriente Bulls
*15 Ready to Rope Heifers
*20 Ready to Rope Solid Colored Corriente Bulls – weaned, shots, dewormed & ready to go
*40 Nice Solid Black 2-3 y/o Corrientes bred 3-5 mo to Black Corriente Bull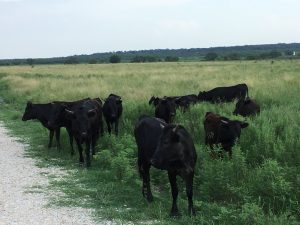 *10 Freshies! Black, Slick & Good Heifers that are R2R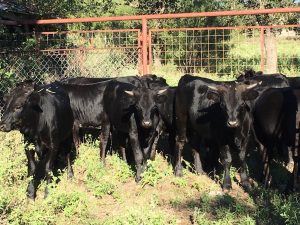 *10 Stout Solid Black Ready to Rope Corriente Steers
*Heifers bred to Brangus bull
*4 Solid Color Ready to Rope Corriente Bulls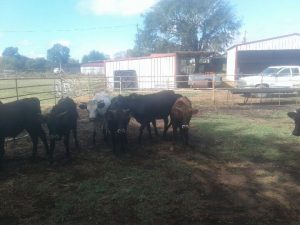 *20 Corriente Steers -Ready to Rope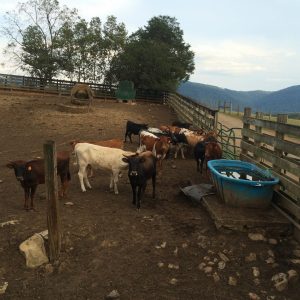 *15 Ready to Rope Heifers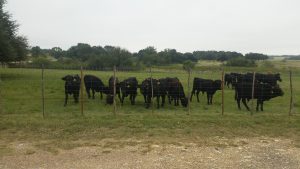 *20 Ready to Rope Solid Colored Corriente Bulls – weaned, shots, dewormed & ready to go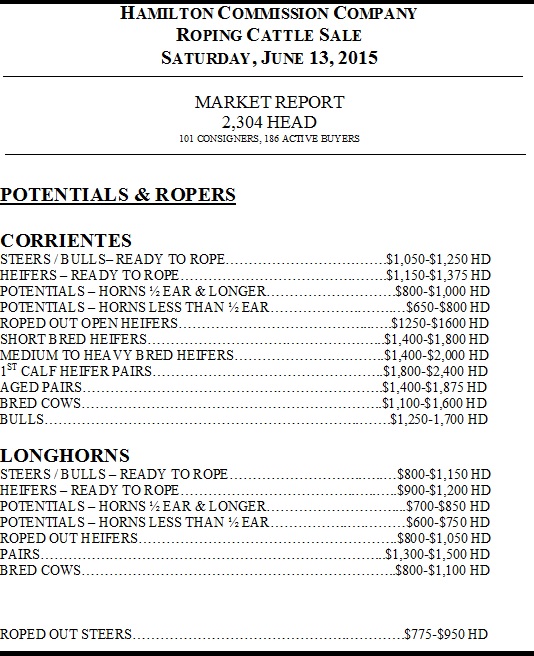 Hamilton Commission Company
Roping Cattle Sale
Saturday, April 4, 2015
 MARKET REPORT
1950 HEAD
92 CONSIGNERS, 290 ACTIVE BUYERS
POTENTIALS & ROPERS
CORRIENTES
STEERS / BULLS– READY TO ROPE……………………………$1,250-$1,500 HD
HEIFERS – READY TO ROPE…………………………………….$1,200-$1,375 HD
POTENTIALS – HORNS ½ EAR & LONGER…………………….$900-$1,150 HD
POTENTIALS – HORNS LESS THAN ½ EAR……………………$800-$1,000 HD
LONGHORNS
STEERS / BULLS – READY TO ROPE……………………………$1,000-$1,150 HD
HEIFERS – READY TO ROPE……………………………………..$1,050-$1,275 HD
POTENTIALS – HORNS ½ EAR & LONGER…………………….$750-$900 HD
POTENTIALS – HORNS LESS THAN ½ EAR……………………$600-$800 HD
BREEDING AGE BULLS

……………………………..$1,300-$2,000 HD
COWS
CORRIENTE COWS
PAIRS………………………………………………………………..$1,700-$2,050 PR
MEDIUM TO HEAVY BREDS…………………………………….$1,400-$1,750 HD
SHORT BREDS……………………………………………………..$1,300-$1,500 HD
OPEN HEIFERS…………………………………………………….$900-$1,375 HD
LONGHORN COWS
PAIRS……………………………………………………………….$1,400 – $2,000  PR
MEDIUM TO HEAVY BREDS…………………………………….$1,200 – $1,500  HD
SHORT BRED………………………………………………………$1,000 – $1,350 HD
OPEN HEIFERS…………………………………………………….$800 – $1,000 HD
 ________________________________________________________________________________________________________________
Hamilton Commission Company
Roping Cattle Sale
Saturday, October 4, 2014
MARKET REPORT
CORRIENTES
STEERS – READY TO ROPE                                        $875-$1,010 HD
HEIFERS – READY TO ROPE                                     $900-$1,035 HD
POTENTIALS – HORNS ½ EAR & LONGER         $800-$1,000 HD
POTENTIALS – HORNS LESS THAN ½ EAR        $500-$825 HD
LONGHORNS
STEERS – READY TO ROPE                                        $850-$950 HD
HEIFERS – READY TO ROPE                                     $875-$975 HD
POTENTIALS – HORNS ½ EAR & LONGER         $500-$810 HD
POTENTIALS – HORNS LESS THAN ½ EAR        $350-$475 HD
BREEDING AGE BULLS 
CORRIENTE BULLS                       $950-$1,400 HD
COWS
PAIRS                                   $1,450-$2,200 PR
HEAVY BREDS                 $1,400-$1,700 HD
MEDIUM BREDS             $1,300-$1,550 HD
SHORT BREDS                 $1,200-$1,400 HD
OPEN HEIFERS               $750-$1,100 HD
Hamilton Commission Company
Roping Cattle Sale
Saturday, April 5, 2014
MARKET REPORT
CORRIENTES
STEERS – READY TO ROPE                                        $700-$805 HD
HEIFERS – READY TO ROPE                                     $675-$800 HD
POTENTIALS – HORNS ½ EAR & LONGER         $550-$675 HD
POTENTIALS – HORNS LESS THAN ½ EAR        $400-$550 HD
LONGHORNS
STEERS – READY TO ROPE                                        $550-$650 HD
HEIFERS – READY TO ROPE                                     $550-$650 HD
POTENTIALS – HORNS ½ EAR & LONGER         $500-$575 HD
POTENTIALS – HORNS LESS THAN ½ EAR        $350-$475 HD
COWS
PAIRS                                   $950-$1,400 PR
HEAVY BREDS                 $750-$1,150 HD
MEDIUM BREDS             $650-$1,050 HD
OPEN COWS                      $400-$650 HD
Hamilton Commission Company
Roping Cattle Sale
Saturday, October 5th, 2013
MARKET REPORT
CORRIENTES
STEERS – READY TO ROPE                                        $550-$700 HD
HEIFERS – READY TO ROPE                                     $600-$700 HD
POTENTIALS – HORNS ½ EAR & LONGER         $500-$675 HD
POTENTIALS – HORNS LESS THAN ½ EAR        $400-$550 HD
LONGHORNS
STEERS – READY TO ROPE                                        $525-$600 HD
HEIFERS – READY TO ROPE                                     $575-$650 HD
POTENTIALS – HORNS ½ EAR & LONGER         $475-$550 HD
POTENTIALS – HORNS LESS THAN ½ EAR        $325-$475 HD
COWS
PAIRS                                   $750-$1,000 PR
BRED COWS                      $400-$600 HD
OPEN COWS                      $350-$550 HD
ROPING CATTLE SPECIAL SALE
Saturday, April 13, 2013
Head: 1798
CORRIENTES
STEERS – READY TO ROPE                                  $650-$775 HD
HEIFERS – READY TO ROPE                                $550-$700 HD
POTENTIALS – HORNS ½ EAR & LONGER             $500-$625 HD
POTENTIALS – HORNS LESS THAN ½ EAR           $400-$500 HD
LONGHORNS
STEERS – READY TO ROPE                              $550-$650 HD
HEIFERS – READY TO ROPE                            $550-$600 HD
POTENTIALS – HORNS ½ EAR & LONGER         $485-$525 HD
POTENTIALS – HORNS LESS THAN ½ EAR         $340-$450 HD
COWS
CORRIENTE PAIRS W/ CORRIENTE CALVES              $600-$800 PR
CORRIENTE PAIRS W/ BEEF CALVES                         $600-$950 PR
CORRIENTE COWS BRED TO CORRIENTE BULLS         $450-$650 HD
CORRIENTE COWS BRED TO BEEF BULLS                   $550-$700 HD
OPEN COWS                                                                  $350-$550 HD